SPF Bible: Your Summertime Sun Cheatsheet
As hot girl summer rapidly approaches, the only things on everyone's mind are tan lines and good vibes. Although getting summertime sun is a top priority, there is a way to it safely for your skin. Using sunscreen is no secret, but how to actively use it in a way that protects your skin is not always something that is well advertised. Knowing everything from ingredients to environments is key to making sure you're protected from the sun. In this SPF bible, we will unpack all you need to know about using SPF not just for this summer, but all year round!
Table of Contents
Why Do We Need Sunscreen?
Benefits of using SPF on your face:
Evens skin tone

Decrease risk of cancer 

Prevents

signs of aging

Protects against ozone layer

Prevents sunburn
The big picture of sunscreen is that it protects your skin from the sun. But what is it that is so harmful about the sun? Well, when harmful UV rays from the sun interact with your skin, you are putting your skin at risk of sun damage and potentially skin cancer (1). Sunscreen blocks these UV rays by acting as a shield for our skin. The level of protection from sunscreen can be measured through SPF. SPF is the sun protection factor of a product and is a number that measures how protective the product is from the sun's harmful rays. Essentially, we should be using a sunscreen every day to protect against potential sun damage, but also to keep our skin feeling young and looking glowing.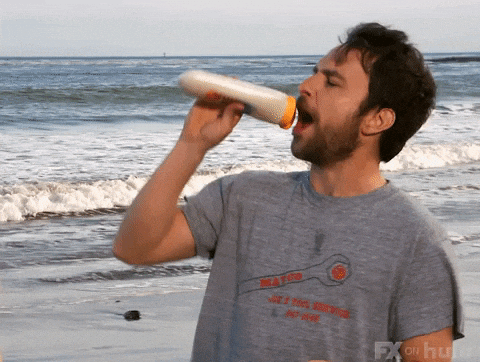 How To Use It
Applying sunscreen can often feel annoying or tedious, especially when you are trying to have fun this summer. It is ideal that, when in direct sunlight and/or sweating, it is most effective to reapply sunscreen every two hours. (2). Up to 80 percent of the sun's rays can pass through clouds, snow, and more. (3). Therefore, applying SPF should be a daily routine no matter the weather. The most important thing to note when buying sunscreen is the ingredients. The most effective ingredient in sunscreen that protects you from UV rays is Zinc. With Zinc as an active ingredient in your SPF of choice, you are not only being protected from the sun but you are also helping prevent redness and pigmentation in your skin. It is also a safe ingredient for your face because it is non-pore clogging. 
SPF For Your Face
Top SPF brands for your face: 
Elta MD

Supergoop!

The Ordinary

Paula's Choice

La Roche-Posay
Using SPF goes way beyond applying a quick spray for a day at the beach. In fact, your face is one of the most sensitive parts of your body in regard to UV rays. Applying SPF to your face should be done every day, no matter the weather. Even on days when the sun isn't out, your skin is still being exposed to weather changes that can affect your skin health. Using SPF daily is crucial for not only preventing skin disease, such as cancer, but it is also a great way to help your overall complexion. SPF can be beneficial in preventing aging, fine lines, and wrinkles in the face and can also be used to correct dark spots and overall tone. SPF face products can be used either as a combination moisturizer or as a final step in your skincare routine. Ultimately, it is most important to find a product best for your skin mood. 
SPF For Your Body
Top SPF products for your body: 
Juice Beauty

Glytone 

Supergoop!

Unsun Cosmetics (Reef-Safe)

Eucerin
Using SPF for your body can have a lot of similar benefits to that of the face, but the process does differ. The body's skin is less sensitive to breakouts/environmental factors and therefore doesn't need as strict SPF attention. Using SPF on your body is only necessary when your skin is exposed to direct sunlight, such as at the beach. In this case, it is important to not only have a strong SPF number (ex. SPF 100) but also to consistently reapply. 
Although it is not as important to wear SPF for your body when you're not directly exposed to the sun, it definitely wouldn't hurt when trying to shield against the sun that does come through. Using a daily body moisturizer can be a great way to sneak in some SPF for the summertime if the product includes it. Typical daily moisturizers with SPF will have their count at SPF15-30 and can be the perfect daily protection outside of the perfect day of direct sun. 
Different Environments
SPF doesn't only protect against the sun. It also protects against a series of environmental factors that can impact your skin's health and appearance. Air pollution is a major environmental issue that can damage the skin and speed visible signs of aging. These toxins work to break down collagen in the skin and cause damage to the skin's protective barrier. (4). The ozone layer, which is the part of the atmosphere that protects the earth from the sun, is also depleting. (5). This means that the environment, ourselves included, is becoming more susceptible to the UVB rays it is meant to shield. Because of this, it is more important than ever to protect yourself from UVB rays. Even on days where it isn't sunny or you're not exposed to direct sunlight, your skin is still exposed and vulnerable to the sun and other environmental factors.  
Hot Skin Summer
Like anything, finding the perfect SPF product for your skin mood can take time. The key is to use an SPF product that has simple ingredients so it can directly target sun protection. With all the harm the environment does to your skin and all the benefits using SPF has for your skin, it will be so worth the extra step in your morning routine. Starting your day with SPF will not only give you a hot girl summer, but it will also give you a hot girl fall, winter, and spring!
Written by Daniela Rodriguez
UP NEXT: 
 Via Unsplash If you are an animal-conscious, environmentally friendly person, that means you might want your consumi ...
Photo by Jocelyn Morales on Unsplash Skincare and self care have grown so much in popularity over the past two year ...
Via Instagram We're spending more time than ever staring at screens, and absorbing whatever content the algorithm ch ...