Rating The Allure Best of Beauty 2021 Top Choices
With 2021 in the books, we are welcoming a new year in hopes that we see the end of COVID and the rise of new amazing beauty products. There were several products, collections and even new brands that made the Allure Best of Beauty 2021 list; but which ones really deserve the hype?
Contents
1. Rating 10 Allure Best of Beauty 2021 Choices
2. Why customizing your own routine is crucial
Key Points
Some of my favorite products of 2021 and the years prior made it onto the Allure Best of Beauty 2021 roundup this year, but some of their nominations fell short for me.

High-end vs. drugstore is a common battle we see in beauty, and it's specific to each product and each person. Some things are absolutely worth the splurge and serve as investments, others you'd be better off buying the Target alternatives.

Beauty is unique to each and every person. Find what works for

you

and don't be frustrated if those cult classic and favorite products don't work for you the same way they work for others.
Rating 10 Allure Best of Beauty 2021 Choices
Olaplex No. 4 & 5 Bond Maintenance Shampoo and Conditioner
First off, the ever so popular Olaplex line. While Olaplex has several products that top the best-selling charts of Sephora weekly, the craze surrounding this brand began with just the shampoo and conditioner. Olaplex launched in 2014 but has gained mass popularity within the last two years with the addition of new products that claim to take damaged hair and transform it into the healthiest hair you've ever seen.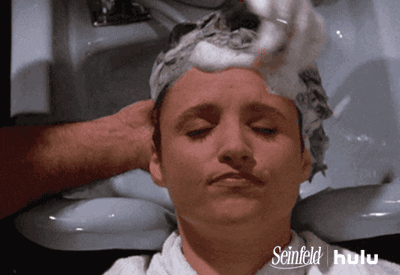 Allure ranks this combination of shampoo and conditioner among the best of 2021 claiming that the "novel set of molecules buffer against breakage" to reveal healthier hair. While these claims seem like a far reach, Olaplex does in fact live up to the hype. With both the shampoo and conditioner ringing in at $28 each, it's actually one of the more inexpensive shampoos at Sephora in comparison to other popular brands like Briogeo, Kérastase, and Oribe.
GHD Max Wide Plate Styler
With the rise of the Dyson Air Wrap it's easy to lose sight of the other amazing hair tools on the market. GHD is a brand that has been around since 2001, and they continue to improve each time they put a new product out.
I discovered their flat irons in 2019 by watching celebrity hairdressers style my beauty inspirations like Rosie Huntington-Whiteley, Hailey Bieber, and Alexa Chung with these GHD tools. I then noticed that my own hairdresser was using the GHD flat iron on my hair. I asked her thoughts on the straightener and whether she felt like it was worth the money. After listening to her gush about it for almost 15 minutes, I added it to my Christmas list. 
I haven't put it down since I opened it on Christmas day. The GHD team created precision milled floating plates that melt into the straightener itself to ensure no pieces of hair get caught in between and snag off. Not to mention each of their hot tools is automatically set to 365°F which is the safer-for-hair temperature than other flat irons.
My personal favorite touch is the swivel cord. The cord itself is 8.8 ft to allow you to be able to reach from any plug, and the cord connection swivels so that you don't have to uncomfortably contort your hand or wrist when trying to reach the hard-to-get places. While this flat iron retails for $219, it's an investment piece that will last for years and is absolutely worth the money.
Skinceuticals C E Ferulic Serum
The ever so famous Skinceuticals vitamin C serum. I'm sure a majority of you have heard of this product before from friends, youtubers, celebrities, or even your own dermatologist. It's famous for a reason. Skinceuticals was the first brand to invent and patent this specific formula that combines L-ascorbic acid with ferulic acid. You may be wondering: well what exactly is so great about that and why does this product cost a whopping $166 for a single ounce?
Vitamin C is notoriously one of the most unstable acids meaning it oxidizes quickly when exposed to sunlight causing the active ingredient to lose its effectiveness on the skin. Skinceuticals conducted several studies and tested several different combinations before learning that L-ascorbic acid (the most pure form of vitamin C) was most stable when combined with ferulic acid. They then designed a tinted glass bottle to help keep sunlight away from the product to ensure that the serum does not lose its effectiveness.
While the price tag for this serum is high, it is a patented formula meaning there's literally no other product out there that can dupe this serum for a cheaper price. This is why I say, it's totally worth the hype and the money.
Differin Gel Acne Treatment
Differin is an incredible brand and this acne treatment does not disappoint. I myself have struggled with acne for years, and one of the first and most effective things my dermatologist recommended to me was Differin gel. Differin gel is an over the counter adapalene gel that used to be prescription-only. Adapalene is a class of retinoid-like compounds that help to resurface the skin by increasing cell-turnover rates; it works by preventing pimples before they form underneath the skin. 
With this product you are getting a prescription strength acne treatment, with a much cheaper price and the ability to find it on the shelves of your local CVS or Target.
Maybelline Lifter Gloss
Maybelline has been around for years and has several gem products. The lifter gloss is one of my favorites. I have been searching for the perfect lipgloss for years; one that's not sticky, high-shine, and doesn't dry your lips out after it wears off.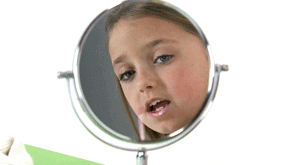 The lifter gloss checks all of these boxes. It's a soft creamy formula that is high-shine and is formulated with hyaluronic acid to moisturize the lips simultaneously. And the best part is the wide shade range and the $7 price tag. There's lots of high end lip glosses out there but there's no need to splurge when this affordable dupe exists.
The Inkey List Retinol
Another great affordable product. Retinol is finally gaining the attention that it deserves for not only being acne-preventative but also anti-aging and protects against the pollution we are exposed to daily. But, oftentimes consumers believe these are prescription only, but recently several brands have come out with their own retinols. And the Inkey List has formulated a gentle and non-irritating serum for all skin types that can be used every night. And the best part about it is, it retails for only $10 and requires zero visits to the derm.
Curel Daily Healing Dry Skin Hand and Body Lotion
Now that it's January, everyone's skin needs some extra hydration. The dry air and dipping temperatures just leaves us with cracked knuckles and ashy ankles. It's so important to drench our whole bodies in lotion everyday just like we do our faces. And the best time to do it is right out of the shower while your skin is still damp. 
While putting on a lotion does help to keep the skin hydrated, it doesn't hydrate the skin itself. So in order to lock in moisture, there needs to be moisture there in the first place, hence why applying lotion both to your body and your face is best right after cleansing while the skin is still damp. This one by Curel is special because it's a thicker consistency to ensure there's no transepidermal water loss, but doesn't leave your body feeling greasy as you get into bed or change your clothes. And, it's another drugstore favorite costing you only $9.
Dior Addict Lip Glow Oil
A product I am not a fan of however, happens to be the infamous Dior lip oil. To preface, I don't hate this product but I don't think it deserves the hype, the price, and definitely doesn't deserve to be the best of beauty for 2021. I have tried to love this lip oil as much as social media does, but I just can't get into it. My biggest issue is with the formulation of the product, it's so sticky. It's an oil, so I was expecting it to have a thicker consistency than your typical gloss. But the stickiness is so uncomfortable on the lips. And if you're planning on wearing a mask or having your hair down while it's windy, forget it.
It's also not a long-lasting formula. It doesn't stay on through eating, drinking, or even just normal wear, and it leaves your lips feeling dried out once it wears off. If you want lip oil, I suggest trying one that doesn't cost $35 for 0.2 ounces. But if you've been wanting a Dior lip product simply for the packaging or the name, I highly suggest opting for the Lip Maximizer gloss instead. This formula is much smoother, thinner, and longer lasting. Not to mention it's formulated with hyaluronic plumper to make your lips appear fuller.
Revitalash Advanced Eyebrow Conditioner & Serum
Next up, the Revitalash brow serum and conditioner. 2021 was the year of serums to say the least. From hair serums, to skin serums, and now lash and brow serums. All serve a different purpose, but the Revitalash claims to condition, strengthen, and increase brow hair growth. Much like lash serums, brow serums are packed full with peptides to not only increase hair growth but also make your existing hairs thicker.
While this product is good, it's not worth the $58 price tag. There are several other brands of lash and brow serums out there from Rodan + Fields, GrandeBrow, and even Latisse. They all do the same thing and have for the most part the same ingredients, and they work fine, but honestly castor oil from your local pharmacy or Whole Foods does the exact same thing for much cheaper. It'll not only condition your brows but also help to promote the growth of new hairs. So, if you want to splurge, the Revitalash serum is not a bad purchase, but my suggestion is to save your money and buy a bottle of Jamaican black castor oil.
Clinique Take the Day Off Cleansing Balm
This is a cult favorite of mine that I've been using for years and I am so happy that it's finally getting the recognition that it deserves. We've learned that makeup wipes are bad; they're bad for our skin, they're bad for the environment and so on. So, now we turn to cleansing oils, micellar water, and cleansing balms. It's honestly personal preference which one you use but I love cleansing balms because they're mess-free and easy to use. 
I love the Clinique one because of its simplicity. There's no harsh ingredients or fragrances that could cause irritation. It's as simple as taking a bit, emulsifying it by rubbing it in the palms of your hand, and just working it into the skin. I highly suggest double cleansing by rinsing your face off with a cleanser afterwards because the balm itself will not remove all traces of makeup. But this balm is amazing and for the amount that you get, $34 is not too bad of a price.
Why customizing your own routine is crucial
There are several products that topped the Allure best of beauty 2021 lists this past year, and while it's fun to look at other people's favorite products, it's important to remember that beauty is all about finding what works for you. Just because the Allure Best of Beauty 2021 list hails certain makeup, skincare, or hair products, they are not going to work or look the same on everyone. It's important to find things that suit your skin tone, skin type, face shape, eye color, hair type, and so on. Beauty is unique and remember to individualize your look!
Written by Jordan Hammaren
UP NEXT:
SOURCES:
 Via Unsplash If you are an animal-conscious, environmentally friendly person, that means you might want your consumi ...
Photo by Jocelyn Morales on Unsplash Skincare and self care have grown so much in popularity over the past two year ...
Via Instagram We're spending more time than ever staring at screens, and absorbing whatever content the algorithm ch ...