ECO Friendly Beauty Brands We Love
Finally!! The beauty industry is moving with the times and shifting towards using more eco friendly and sustainable products we can all get behind. So, throw out your environmentally unfriendly beauty supplies (in a responsible way, of course) and opt in for cleaner products to reduce your environmental footprint!
Contents
1.What does it mean to be an eco friendly product?
3.Brands that love the environment as much as we do
4.Eco friendly products for everything
Key Points
 Eco Friendly products are crucial to the future health of humans and the environment

 There are many ways you can classify eco friendly products, such as by their ingredients or packaging

 There's no need to keep buying commercial off the shelf beauty products when there are a ton of eco friendly brands to choose from
What does it mean to be an eco friendly product?
Eco Friendly products are essentially just products that promote "green living" or "green manufacturing" methods that reduce the usage of harmful resources to help keep the earth more sustainable. A product is classified as "eco friendly" based on certain Federal Trade Commission (FTC) criteria and guides. Some of these criteria include, but are not limited to:
The materials the product contain

The way products are manufactured

The distribution process

How the products are used
More specifically, eco friendly products contribute to a healthier environment by conserving resources such as water and energy, and not sourcing the environment with any toxic or harmful materials.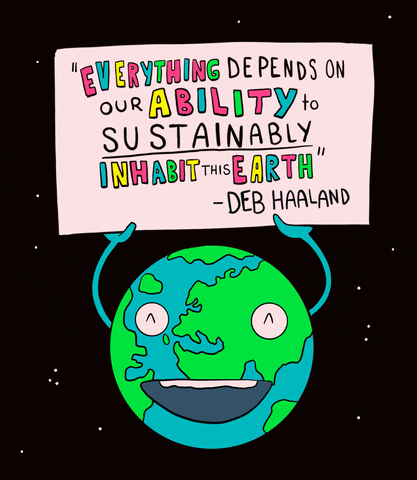 Not only can non eco friendly products be harmful to the environment, but also to human health. One major problem the world is facing today is the usage of non-eco friendly packaging materials that are emitting harmful gasses and toxins into the environment. This modern packaging is popular due to its low price and easy transportation for many different types of products. However, the focus on convenience rather than safety has scientists warning us of the potential disaster to human society materials like these can cause if not stopped fast. 
What should you look for?
It's okay if you don't know where to start when it comes to finding beauty products that are environmentally friendly. I'm sure you are asking yourself questions like "what should I look for?" and "where should I shop?". Lucky for you, finding eco friendly products are a lot easier to find than you think!
The first step into finding sustainable beauty products is to read the materials and ingredients used. Look for items that contain fewer and natural ingredients. You should avoid products that have long lists of ingredients that contain confusing words you have never heard before–this probably means the products contain harsher and less environmentally friendly components. To make life easier for you, a lot of brands have also started listing the ways they are eco friendly on the outside of their products! Keep an eye for labels that contain statements such as:
Vegan 

Non-toxic 

Ethical sourcing

Thoughtful packaging
Another way to tell if a product is eco friendly is to see if it contains a label such as the Green Seal, Eco Logo, or EPA Safer choice logo. These symbols represent the highest standard of health and environmental leadership for certain products. 
Brands that love the environment as much as we do
In this day and age, there is a plethora of eco friendly brands on the market, which gives even more reason to stop buying commercial off-the shelf products. Certain brands have begun to develop a fantastic reputation for being environmentally friendly and more sustainable than other brands. 
We have compiled a list of a few eco friendly companies, as well as some information about them to help you out with your new beauty product purchases!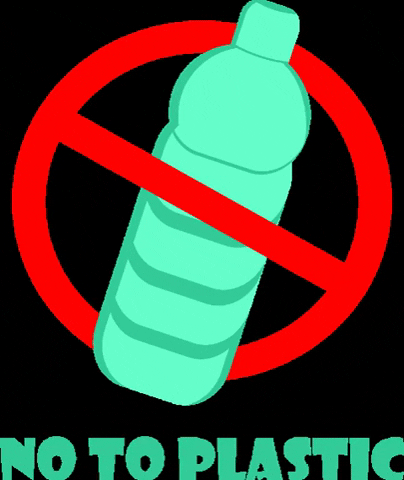 EcoRoots
This brand prides themselves on manufacturing green and sustainable products. All of their products are zero waste, non-toxic, and largely organic. EcoRoots claim they do everything in their power to limit their environmental footprint, using recycled products and natural ingredients. 
Ethique 
Ethique is a 100% plastic free beauty brand based out of New Zealand. All of their products are cruelty free, vegan, natural, and non-toxic, among other certified green labels. One unique aspect of Ethique is that they have created the trending hashtag on social media #giveupthebottle, to encourage other companies to follow their lead in eliminating plastic in their manufacturing process!
River Organics
This brand focuses solely on "hydrating plant beauty," using all organic and vegan oils for their beauty products. River organics also packages all their items with compostable cardboard or refillable glass. 
Fat and The Moon
This eco friendly company provides a large assortment of beauty products, also specializing in using only green and non-toxic ingredients. Fat and The Moon strive to be a "healing" brand, inspired by naturalist healers. 
Paula's Choice 
This green brands' website has a statement that claims the environment is their main priority, which can be seen through their clean choice of ingredients and manufacturing process. Paula's choice uses ingredients that are 100% safe and sustainable. They are also a certified member of the "Leaping Bunny Program," which ensures they do not test any of their products on animals.
Eco friendly products for everything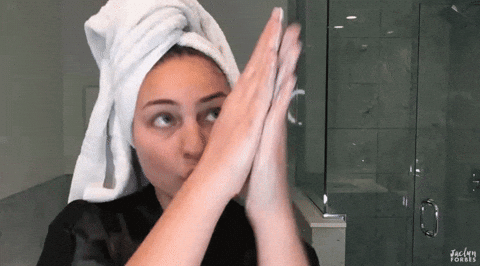 We all know change can be difficult! You might be reading this and thinking to yourself that you want to make the switch, but are afraid to stop using the products that may have always worked for you. Let us ease your mind in providing you with a list of products that respect the planet and have worked wonders for many people.
Hair
What better way to nourish your hair than using products with ingredients that come straight from the earth. 
Skin 
Clean and exfoliate your skin with the best eco friendly skin care products.
Beauty 
Did you know that other beauty items such as loofahs and exfoliants can also be made eco friendly?
Final thoughts
Making the switch from environmentally unfriendly products to cleaner, more eco friendly products will significantly reduce your environmental footprint and keep you healthier! Try a variety of eco friendly brands to see which one works best for you! Remember to check and see if companies have a return policy where if you do not like the products after a certain amount of days you can return them. Hopefully this information helps guide you into finding the best sustainable products for your new and improved beauty routine.
Written by Emma Carlson
UP NEXT:
SOURCES:
 Via Unsplash If you are an animal-conscious, environmentally friendly person, that means you might want your consumi ...
Photo by Jocelyn Morales on Unsplash Skincare and self care have grown so much in popularity over the past two year ...
Via Instagram We're spending more time than ever staring at screens, and absorbing whatever content the algorithm ch ...