10 Reasons You Should be Talking About Organic Skincare
With new products and unique terms to describe them popping up on our news feeds hourly, it is hard to keep up with knowing what the best qualities are to look for in a skincare product. Often, aesthetics alone can entice us enough to purchase. One term, however, is arguably the most important: organic skincare. The term organic refers to how an ingredient or product is farmed or produced. It must be prepared and grown without pesticides, chemical fertilizers, GMOs, sulfates/parabens, or antibiotics.
When it comes to traditional, long-established skincare brands, very few of them failed to meet the organic criterion. However, since research and the side effects of certain chemicals have become more transparent, many pre-existing and novel producers are creating better, cleaner products that adhere to organic skincare guidelines. In fact, organic skincare products are so highly regarded that it is estimated between 2020-2024 the industry will grow another $3.2 billion collectively.
Part of this insanely rapid growth I believe is directly related to COVID 19. I for one had A LOT of free time over the past year and spent a solid amount of time thinking about self-care and the products I use at home (because I didn't go anywhere else). As it turns out, this story is not unique, and thousands of people have started small homemade skincare brands in an attempt to support themselves while sharing their creations.
With more people taking initiative to create products themselves there has also been a huge amount of individual research done on ingredients and alternatives. Just as impactful, this knowledge has been able to spread and trend via social media. All of these factors have created a massive increase in the supply and demand chain for organic skincare.
Organic Skincare Versus Certified Organic Skincare?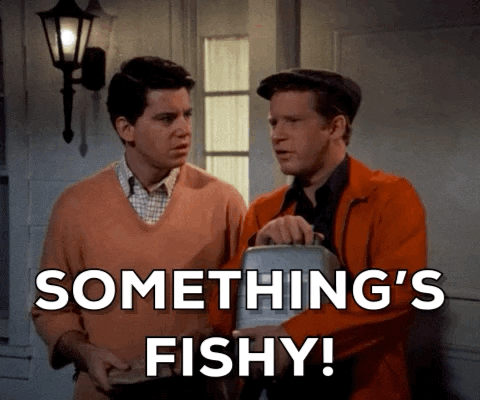 There actually is a big difference here, over the years, there has been some debate about cosmetic companies' use of vague labeling. The term 'organic' has been misrepresented in particular, as it has been discovered that almost every corporation can use the term for their product even though the actual ingredients are not organic or just a small portion of the ingredients are organic. Certified organic skincare products that have been accredited as containing organic ingredients by regulatory bodies such as Australian Certified Organic, the Organic Food Chain, and USDA.
These groups have developed a set of production rules for organic certification.  If you see a USDA Organic seal that means the product contains at least 95% organic ingredients. These rigorous steps ensure that consumers are aware of a brand's reputation when it comes to organic skincare and that they can safely buy and consume items that are free of the harmful side effects associated with pesticides and other dangerous ingredients. Using certified organic skincare has many advantages from improving health to reducing environmental impact. 
Organic Versus Natural 
The term natural isn't actually restricted in any way, not all items labeled as "natural" are. If you are trying to determine if a product is natural, you are probably wondering if it has any synthetic ingredients. Therefore, studying the ingredients is your best bet. Remember that ingredients are classified in order of highest to lowest percentage, so look for a product that has synthetic ingredients near the bottom of the list, if at all. Some naturally occurring products have scientific names that sound synthetic. Citric acid is a chemical found in lemons and other citrus fruits, and sodium chloride is simply sea salt. Not to worry—with practice, you'll be able to spot them.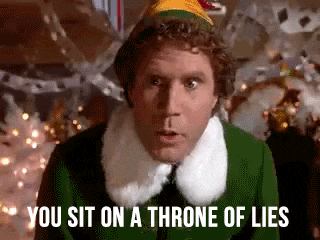 Other Benefits of Going Organic
Organically produced ingredients, like organically grown food, also have higher nutrient levels and are free of chemical contaminants that can irritate skin or cause long-term harm to the body.

Many small organic skincare companies also support local economies and producers by utilizing native ingredients that large international brands often choose to overlook.

Buying organic and local could easily reduce the amount of oil, energy, and materials needed to transport more commercially available products.
Some Cool Organic Skincare Brands:
1. 100% Pure
100 percent Pure is committed to offering a balanced line free of artificial, synthetic, and other potentially harmful ingredients. All are made from actual plants and fruits, including the fragrances and colors. Organic Argan Oil, Kiwi & Pineapple Brightening Cleanser, Organic Cucumber Juice Renewal Serum are some of their star formulas.
2. Ursa Major
It's no surprise that skincare insiders and experts can't get enough of Ursa Major's potent organic skincare line, which contains between 98-100 percent natural and 51-83 percent organic ingredients. Ursa Major's products are free of contaminants (such as sulfates, phthalates, parabens, glycols, silicones, synthetics, and other chemicals) and gluten. Their daily organic skincare line includes the Fantastic Face Wash (51% organic), Essential Face Tonic (53% organic), and the Fortifying Face Balm (82% organic).
3. True Botanicals
The entire True Botanicals skincare line is MADE SAFE certified (meaning a team of third-party scientists rigorously tested every product in the line and certified its safety); therefore, this line is as pure as it comes. True Botanicals also offers comprehensive clinical trials that compare their products to those of competitors. Customer favorites include the Pure Radiance Facial Oil, Hydrating Cleanser, and Vitamin C Booster Serum.
4. Osmia
Osmia Organics is not to be underestimated, with products containing up to 99.6% certified organic ingredients. They use high-quality products like aloe juice, probiotics, castor oil, chamomile, and green tea instead of the usual toxic criminals (like glycols, parabens, and sulfates). The Adzuki Nourishing Mask (96 percent organic) is one of their best-selling products.
Finding the perfect product for your unique skin is really best found through trial and error. Everyone is different, so reading the labels of cleansers, moisturizers, and other skincare products will help you figure out whether you prefer conventional (commercial) brands, natural, organic, or the gold standard - certified organic. Do your research into the ingredients and when you find a product you love stick with it!
Written by Kiana St. Onge
UP NEXT: 
 Via Unsplash If you are an animal-conscious, environmentally friendly person, that means you might want your consumi ...
Photo by Jocelyn Morales on Unsplash Skincare and self care have grown so much in popularity over the past two year ...
Via Instagram We're spending more time than ever staring at screens, and absorbing whatever content the algorithm ch ...