Are Hybrid Skincare Products the Next Best Thing?
As the beauty industry takes a revitalizing shift towards the new trend of "skinimalism," (think: skin minimalism) the makeup industry is following the buzz by giving their latest products a dual purpose. As busy guys and gals, these hybrid skincare products will help us (metaphorically) kill two birds with one stone as we combine our skincare ritual and our makeup ritual into one and live the best of both worlds. 
Contents
1. The rise of hybrid skincare
Key Points
Hybrid skincare products combine active ingredients commonly found in skincare products with makeup to create a single product. 

Adding hybrid skincare products to your ritual can save you time, money, and can make it easier to diligently care for your skin by effectively and efficiently treating, protecting, and strengthening your skin while contributing a thin layer of makeup.

Common active ingredients in hybrid skincare include SPF, BHAs, HA, squalene oil, and vitamin C. 
The rise of hybrid skincare
By definition, "hybrid" means to combine two elements into one. Thus, hybrid skincare products can be defined as products that take active ingredients (typically found in skincare products) and fusing them with makeup into a single product. This new trend may just be the best "skinvestment" (think: investment for your skin) that you can make. 
The most important thing to emphasize with hybrid skincare products is that these products aren't just 50/50 skincare and makeup: they're essentially 100/100. These products act to completely fulfill both your skincare and makeup needs to condense your ritual and save you time in the mornings.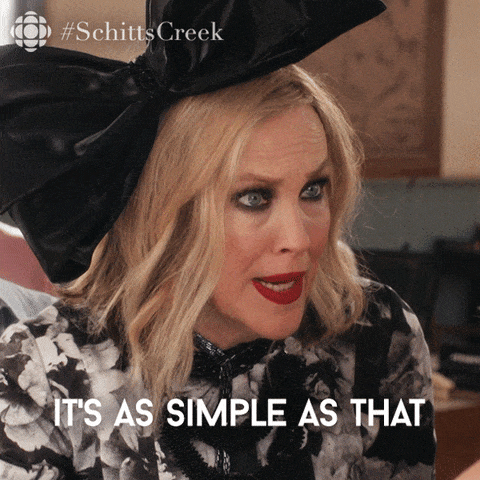 The benefits to hybrid skincare are boundless, such as minimizing your beauty ritual, utilizing fewer products to save you money in the long run, and providing your skin with numerous benefits via the plethora of active ingredients that are designed to care for, treat, strengthen, and protect your skin, while enhancing it with a small tint of makeup. Unless you like an entirely separate routine for both your skincare and makeup, there are virtually no drawbacks to entering the world of hybrid skincare. 
What to look for 
Shopping for products in the skincare world can feel like trying to navigate a different language; with a bunch of abbreviations, acronyms, and complicated-sounding ingredients that could be just as bad for your skin as they are good (who knows?), the amount of products at our disposal is alarmingly overwhelming. Let's go over some of the ingredients to look for when shopping for your hybrid skincare (but note: this is just a handful! There are so many other beneficial ingredients to keep an eye out for.)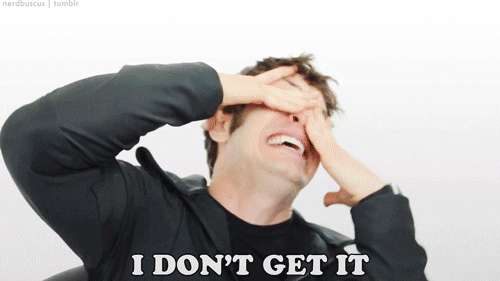 Starting with some of the more well-known ingredients, it can help to look for products that contain SPF. SPF should be a non-negotiable for your skincare ritual. Whether you're lounging at the beach, taking a walk outside, or partaking in bottomless mimosas on the patio, a layer of SPF on the skin is irreplaceable! Luckily, with the rise of hybrid skincare, beauty brands are creating the widest range of products that contain SPF: from tinted moisturizers to protective eyeshadows to make application easier and more fun.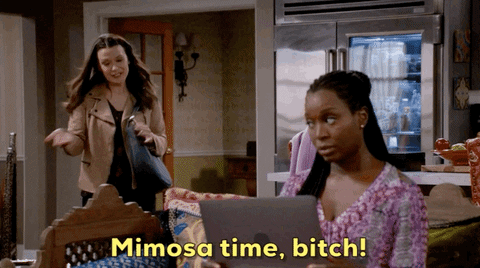 Additionally, many beauty products contain vitamin C, which promotes the production of collagen and reduces the appearance of fine lines, just to name a few of the benefits. Research shows that vitamin C minimizes the appearance of dark spots and acne scars; it is a fantastic addition to hybrid skincare and thus has been added to a plethora of products. 
Furthermore, be on the lookout for both hyaluronic acid (HA) and beta-hydroxy acid (BHA). HA is a natural sugar found in our skin that absorbs water and keeps our skin hydrated and firm. BHAs on the other hand work wonders in the world of acne; with anti-inflammatory and antibacterial properties, BHAs help clear up both black and white heads and are great for those with enlarged pores. 
Lastly, squalane oil has been added to numerous hybrid products due to its antioxidant, replenishing, and moisturizing properties. This vegan skincare ingredient is often derived from plants and is likely to be nonirritating and hypoallergenic. The refreshing benefits of squalane oil are hard to forego, and lucky for us, it is easily accessible in the realm of hybrid skincare! 
Hybrid skincare products 
Maybe I'm just speaking for myself here, but who doesn't like products that are both efficient and effective in doing their jobs?
I've compiled a list of some of our favorite efficient and effective hybrid skincare products to get you started; happy shopping!
1. BareMinerals Complexion Rescue Tinted Hydrating Gel Cream - $33 
This combination BB cream, CC cream, and tinted moisturizer is SPF 30, and contains squalane oil to keep your skin hydrated and replenished. It protects your skin against harmful environmental stressors with its antioxidant properties and the even harsher sun with SPF and dewy finish.
2. Versed Mood Lighting Luminizing Glow Drops - $18
This lightweight serum literally contains light-reflecting pigments that enhance your natural glow and even out your skin tone. You can use it as a highlighter or mix it with your favorite tinted moisturizer to reap the benefits of the peptide polyglutamic acid (also known as HA's stronger counterpart.)
3. Tula Skincare Rose Glow & Get it Cooling & Brightening Eye Balm - $30
Packed with probiotics, this cooling balm is a best seller for a reason. It immediately brightens and cools your skin on contact, brightens the appearance of dark circles, and can be applied throughout the day as a pick me up. After just one use, according to a self-assessment, 93% of those using it agreed their eyes looked less puffy. This product contains numerous ingredients that will love your skin, and your skin will love right back.
4. Milk Makeup Sunshine Under Eye Brightening Light Coverage Concealer - $28
Marked under the "clean at Sephora" category, this concealer contains vitamin C, HA, and is completely vegan. It's perfect for those no-makeup makeup days when you just need a little something to spice it up. Bonus: it contains 30 SPF. 
5. Honest Honestly Healthy Serum-Infused Lash Tint - $20
This serum-infused lash tint contains tons of oils and vitamins (think: castor oil and plant protein) to help strengthen your lashes and give them a little bit of color if that's what you're going for. It's like a face mask but for your eyelashes. 
6. Merit Beauty Shade Slick - $24
Described as somewhere between a lip oil and a gentle stain, this lip tint was designed to use on any occasion. This vegan and cruelty-free product essentially helps create a protective barrier on your lips to lock in moisture and provide antioxidant benefits. This is perfect to just add a little *something* to top off your daily skincare ritual. 
Final Thoughts
In the recent world of Zoom meetings and remote work, but still constantly being on-the-go, figuring out a skincare and makeup ritual that can accommodate any occasion can be a challenge. Personally, I'm fully embracing the "skinimalism" trend and will be making a trip to Sephora to add a couple of hybrid skincare products to my makeup bag. Easy, effective, and efficient sounds like a win-win to me! 
Written by Morgan Taylor
UP NEXT:
SOURCES:
 Via Unsplash If you are an animal-conscious, environmentally friendly person, that means you might want your consumi ...
Photo by Jocelyn Morales on Unsplash Skincare and self care have grown so much in popularity over the past two year ...
Via Instagram We're spending more time than ever staring at screens, and absorbing whatever content the algorithm ch ...