Hair Care 101: Essential Haircare Products You Need in Your Ritual
The only two products that our hair needs are shampoo and conditioner, right?? NO!! To maintain healthy and shiny hair, there are a multitude of haircare products we should all be including in our hair routines.
Contents
2. Haircare product essentials
3. How to use your haircare products
Key Points
There are many reasons for why your bad hair days are becoming a constant thing.

Haircare is essential to eliminating bacteria and helping strengthen the proteins within the hair follicles to create shinier and healthier looking hair. 

Different hair and scalp types require different products and routines for the best result.
Neverending Bad Hair Days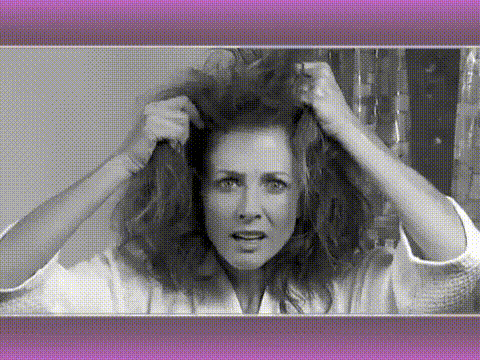 Before we dive into the essential haircare products that are a must in your routine, it is good to know some of the things causing brittle, dull hair.
It can be hard to avoid the beautiful curls or look of straight hair certain heat products can give you. However, an overuse of heat products such as straightening, curling, or blow drying your hair can cause the hair follicles to become more dry and brittle. According to Dyson, an excessive amount of heat on hair breaks down the keratin in the strands, causing your hair to lose elasticity and moisture. 
Everyone has a different hair type that can require different variations of care. Overall, it's not good to wash your hair on a daily basis, even though it can be tempting. Excessive washing strips the scalp of many essential oils required to maintain hair shine and moisture. For non-color treated hair, three times a week is a maximum. For color treated hair, you should wash your hair two to three times a week. For more spiraled or textured hair, refrain from washing hair more than once or twice a week.
We all know the saying that blondes have more fun. However, the constant bleaching of hair causes serious damage, and creates the dead, brittle look we all want to avoid. Bleach breaks down the hair's natural fatty acids, and therefore weakens the strands. Don't worry, you don't have to give up the blonde or bright colors. We got you covered with a list of products that can help strengthen bleached hair.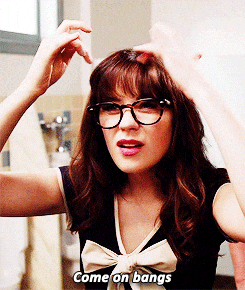 Haircare product essentials
So how can we keep beautifully styling our hair while still combating the dryness that comes with it? Two words, heat protectant. 
When used before applying heat, hair protectant sprays or creams help to reduce the damage to your hair. Most heat protectants are formulated to protect hair from temperatures up to 450 degrees. Research shows that these protectants work by providing a sort of seal to the hair follicles, which slows the heat conduction and distributes the heat more evenly.
Suggested product list by haircare professionals:
It is easy to buy haircare products such as shampoo and conditioner for the way it smells or the low price. However, it's super important to read the ingredients and understand the type of product you are putting in your hair. 
A lot of shampoos and conditioners contain harmful ingredients like sulfates and parabens. Sulfates work to strip the necessary oils from your hair and scalp, which can contribute to dead and heavy hair. Parabens on the other hand are dangerous because they absorb through your skin and scalp, causing skin irritation and interfering with normal function of hormones. Choosing a more natural and higher quality shampoo and conditioner can significantly improve the healthiness of your hair. 
In order to make it easier to find the shampoos and conditioners that do not contain the parabens and sulfates, a lot of companies have begun to put a label at the front of the product to make it known they are more of a more natural product. Be on the lookout for shampoos and conditioners where the majority of the ingredients are easy to understand and not a whole list of what looks like pure chemicals. Or, try personalized haircare that is formulated for your exact scalp and hair needs.
Suggested Shampoo and Conditioner Product List:
1. Carina Organics $19.99
2. Olaplex Shampoo and Conditioner $56
Olaplex is not known for being the most natural of haircare products, however it is formulated to protect hair from chemical damage. It is considered a "bonder" and is known for strengthening and adding more shine to hair. 
3. Sachajuan Colour Protect Shampoo (for more oily and color treated hair) 
4. Oribe Gold Lust Repair & Restore Shampoo (textured hair) 
Our hair puts up with a lot, so it deserves a little extra care once in a while. Hair masks are the perfect solution for deep conditioning your hair and providing it with extra nutrients to increase strength, elasticity, shine, and growth. 
Some functions of hair masks include reversing hair damage, rehydrating hair, and keeping colored hair vibrant. High quality hair masks include ingredients such as natural food oils and argan oil. You should refrain from using a hair mask more than once a week, but make sure to check the recommended usage of the specific product.
Suggested hair mask product list: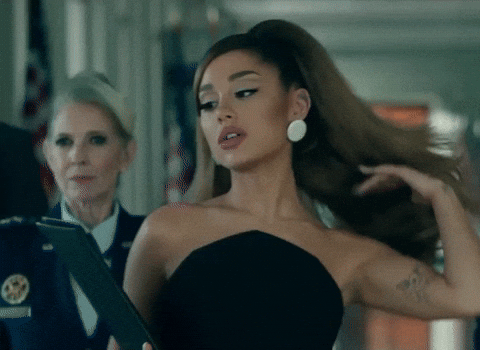 Don't sleep on what you might think are just the fancy and unnecessary haircare products such as oils and serums. These products can actually significantly work to repair the hair from the cell level up and increase growth, shine, and prevent oily hair. The oils and serums contain an abundance of minerals and bonding ingredients to prevent frizz and maintain exceptional hair health.
To use oils and serums, follow one rule: less is better. Start by placing a drop of the product into your hands and work it through the hair starting from the ends to the middle of the hair. Make sure to evenly distribute the oil and avoid placing it near the scalp. 
Suggested oil and serum product list:
How to use your haircare products
Now that you have some new haircare products to spice up your hair care routine, make sure to use them in the following order:
Shampoo

Hair mask 

Condition 

Oils and serums 

Heat protectant
Just like any other bodily hygiene, hair hygiene is extremely important. You shouldn't have to live with your hair in a constant state of frizz, dullness, and breakage. Start to incorporate these products into your haircare routine and notice how your bad hair days practically disappear. 
Written by Emma Carlson
UP NEXT:
SOURCES:
 Via Unsplash If you are an animal-conscious, environmentally friendly person, that means you might want your consumi ...
Photo by Jocelyn Morales on Unsplash Skincare and self care have grown so much in popularity over the past two year ...
Via Instagram We're spending more time than ever staring at screens, and absorbing whatever content the algorithm ch ...