SPF Cheatsheet: Which Facial SPF is Best?
Photo by Ayo Ogunseinde on Unsplash
Summertime is finally here and that means the days get longer, the weather gets warmer, and life gets better. But, with all of the amazing things to look forward to in the upcoming summer, we absolutely cannot forget about our SPF, especially for our faces. There's hundreds of sunscreen brands and sunscreen types though, how do you know which facial SPF best for you and your skin?
Contents
Key Points
SPF is a measure of how well your skin is being protected from harmful UV rays. SPFs are essential to helping fight acne, scars, hyperpigmentation, and premature aging

You need to be wearing a facial SPF daily, and it helps to reapply at least once or twice throughout the day. 

There are several amazing ingredients to look for in a sunscreen, but ultimately it's up to you to discover what brands, formulas, and textures work best for your skin and your routine
What is SPF?
Before we dive into the many different types of facial SPFs and which ones I recommend, we need to have a concrete understanding of what exactly an SPF is. SPF, or sun protection factor, is a measure of how much solar energy (UV radiation) is required to produce a sunburn on protected skin in comparison to unprotected skin.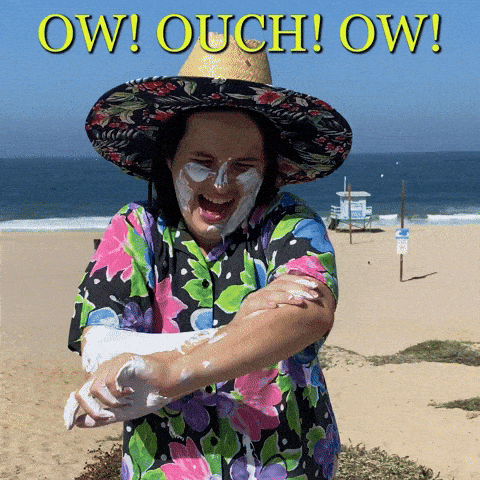 Via Giphy
This seems more confusing than it really is. Essentially, it is a measure of how well it protects your skin from getting sunburnt. Even if you are somebody that doesn't necessarily get burnt, wearing an SPF has many other benefits than just fighting sunburns. No matter what skin type, tone, or color you are - everyone needs sunscreen.
How often do you need SPF?
Ideally, your dermatologist would absolutely love it if you coated your skin in sunscreen every single morning regardless of the season or the weather, but obviously that is not realistic. However, you should most definitely be wearing a facial SPF every single morning even if it's the cloudiest day in the dead of winter. Most people think that if it's not visibly sunny, or if they're staying inside all day, there's no way the sun's rays can even reach them. This is unfortunately false; the sun's UV rays are incredibly powerful and are strongest between 10 am and 4 pm. It's best to apply your facial SPF to your neck and chest daily because these are the most sun-sensitive areas of skin.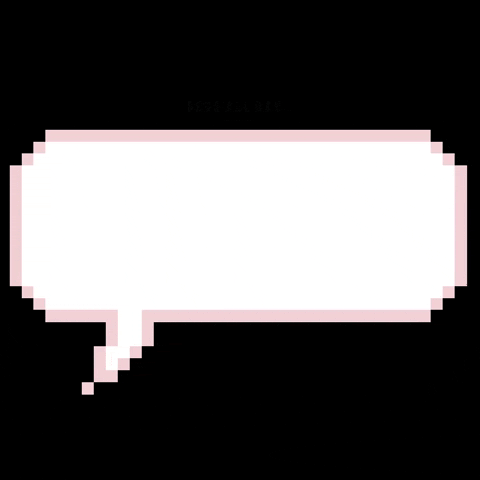 Via Giphy
Wearing a facial SPF daily not only prevents painful sunburns, but helps to reduce the risk of almost every other skin concern. Sun exposure can increase chances and worsen existing cases of acne, hyperpigmentation, scarring, rosacea, and texture. Not to mention, the sun is what ages us the fastest. Repeated exposure to UV rays with no protection increases the likelihood of developing premature wrinkles and fine lines by 80%.
What ingredients to look for
Most sunscreens found at your local drugstore are decent enough to provide some UV protection for your skin. But, part of being a good consumer is educating yourself on what products are made up of and which ingredients to look for and which to avoid. When it comes to a facial SPF, David Leffell, Professor of Dermatology and Surgery at Yale School of Medicine, says to look for these key ingredients:
Ecamsule

Avobenzone

Titanium Dioxide

Sulisobenzone

Zinc Oxide
If you see any or multiple of these ingredients on the product label, that sunscreen should do the trick at protecting your skin. But, just like anything with skincare, a great deal of finding products is personal preference which ultimately comes down to trial and error.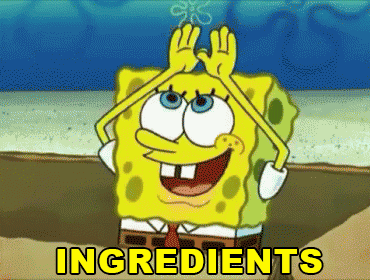 Via Giphy
If you test out some of these ingredients in certain sunscreens and don't like the texture, the scent, or the color-try something new! Just because an ingredient or product is recommended by someone (including professionals) doesn't mean it's always going to work well for your skin and your personal routine. Try out different brands and formulas to find your holy grail.
Recommended products
I have tested plenty of facial SPFs in my day and there are several really great ones out there, but I have found my personal favorite of them all:
Elta MD Tinted Sunscreen SPF 40
The Elta MD tinted sunscreen SPF 40 is my ride or die facial SPF. I have been using Elta MD's products for over five years now and have never been disappointed. I have extremely sensitive skin but have never had a bad reaction to their formulas. They have a clear version of this SPF that I've also tried and love, but the tint provides slightly extra protection and evens out my skin tone day to day without making it feel like I'm wearing makeup.
Supergoop Glow Screen
This is another top favorite facial SPFs of mine. The Supergoop Glow Screen rose to fame on social media this past year, and I decided to give it a try. I have to say, it deserves all of the hype and more. The formula is thin and easy to blend in. Similar to the Elta MD, the glow screen has a slight tint to it, with a subtle glow that leaves your skin looking even and radiant. If you are someone with drier skin, this formula would be perfect for you.
I've also tried Supergoop's Unseen Sunscreen formula and didn't love it nearly as much as this one. It's a heavy silicone texture making it hard to spread and causes anything you put on top of it to pill up. If you've been wanting to try some of Supergoop's products, definitely give the glow screen a shot!
Differin Oil Control Moisturizer with Sunscreen
This is a sunscreen that I don't hear about often. Although most dermatologists would prefer that you use a standalone sunscreen on your face, using a sunscreen within a moisturizer is better than no protection at all. I love this one from Differin because it's inexpensive and is perfect for those with combination or oily skin - a.k.a. me! This is an oil-free moisturizer that has SPF 30 and is easy to apply and doesn't have that strong sunscreen scent to it. This formula is not tinted but applies to the skin transparent, which is perfect for all skin tones. 
There are so many amazing facial SPFs on the market, both high-end and low-end. Don't limit yourself to only the popular ones, try several formulas, brands, and tints out to see which you like best and which layers best over top of other skincare and underneath makeup. As long as you're incorporating an SPF into your morning skincare routine daily, your skin will thank you in the long run.
Written by Jordan Hammaren
UP NEXT:
SOURCES:
 Via Unsplash If you are an animal-conscious, environmentally friendly person, that means you might want your consumi ...
Photo by Jocelyn Morales on Unsplash Skincare and self care have grown so much in popularity over the past two year ...
Via Instagram We're spending more time than ever staring at screens, and absorbing whatever content the algorithm ch ...