Skincare and Beauty Gift Sets Everyone Needs This Holiday Season
It's the most wonderful time of the year! My love language is gift-giving, so naturally, I just love the holiday season. It is an excuse to go all out and get thoughtful gifts I know the people near and dear to my heart will love. And for my skincare and beauty guru friends, skincare and beauty gift sets are my go-to. They give you more bang for your buck and, thanks to the trial-sized packaging, whoever receives the gift to try out more products than they would have otherwise. That is what I call a steal. Not to mention, they just make you feel luxurious. 
Contents
Key Points
There are an endless amount of skincare and beauty gift sets at your disposal

If you need help at the store, ask a worker for assistance

See 3 skincare, haircare, and beauty set recommendations plus honorable mentions
Now I know not everyone has the gift-giving love that I do. If you hate the holiday season because you hate picking out gifts for people that's okay too. That's why I am here today. Let me help you pick out the perfect gift for the people you love. Here's a list of some of the top skincare and beauty gift sets this holiday season.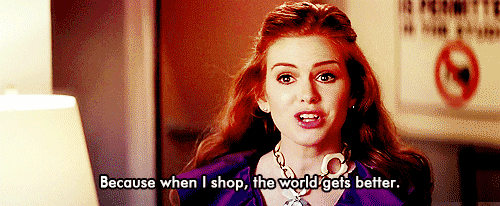 Skincare Gift Sets 
Tula The Ultimate Holiday Glow 3 Piece Bestsellers Kit - $58
Tula's Ultimate Holiday Glow 3 Piece Best Sellers come with the Cult Classic Purifying Face Cleanser, 24-7 Moisture Hydrating Day and Night Cream, and the Glow + Get it Cooling and Brightening Eye Balm. Key ingredients packed into these 3 products include probiotic extracts, peptides, hyaluronic acid, and turmeric. Talk about ingredients that will truly leave your skin feeling hydrated and balanced. 
Glow Recipe Fruit Baby Bestsellers Kit - $22
Glow Recipe has some stand-out products and this bestsellers kit is a great introduction to anyone who wants to try their skincare line. The kit includes their Blueberry Bounce Gentle Cleanser, The Watermelon Glow Pore-Tight Toner, The Avocado Melt Retinol Eye Sleeping Mask, and The Watermelon Glow Pink Juice Moisturizer. Glow Recipe is Clean at Sephora, Vegan, and includes rich ingredients like hyaluronic acid, AHAs, and avocado.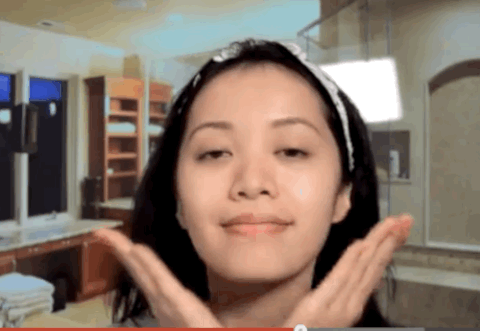 Laneige All Nighter Lip Set - $30
Laneige All Nighter Lip Set has a cult-like following, and for good reason. It leaves the lips feeling silky, hydrated, and sexy. The All Nighter Lip Set includes the berry flavor and two-holiday flavors, gingersnap and peppermint. The balms are backed with vitamin C and antioxidants, plus they smell delicious. Need I say more? 
Honorable Mentions
Dr. Jart Soothing and Moisturizing Mini Duo -

$25

Youth To The People The Dreamer: Hydrate and Glow Essentials -

$52
Haircare Gift Sets
Briogeo Honey Hydration Don't Despair, Repair! Hair Repair Kit
Sometimes hair needs extra TLC to stay hydrated and healthy. Enter: Briogeo. Briogeo's Honey Hydration Don't Despair, Repair! Kit includes a hair mask, shampoo, and conditioner. The hair mask has been proven to boost moisture up to 88% after just two uses. Crazy! If you're looking to gift a bomb a** vegan, sulfate-free, and clean haircare gift set, this is the one for you. 
Dry Bar Ready Set Smooth Single Shot Blow-Dryer Brush Set - $150
This gift set does come with a higher price tag, but if a loved one has been looking for a quality blow dry brush, this is the one. Dry Bar's Brush Set includes one blow-dryer brush, shampoo, conditioner, detangler, heat protectant mist, and dry shampoo. The ingredients are free of parabens, sulfates, phthalates, and are vegan and cruelty-free. Cheers to healthy, frizz-free blowouts!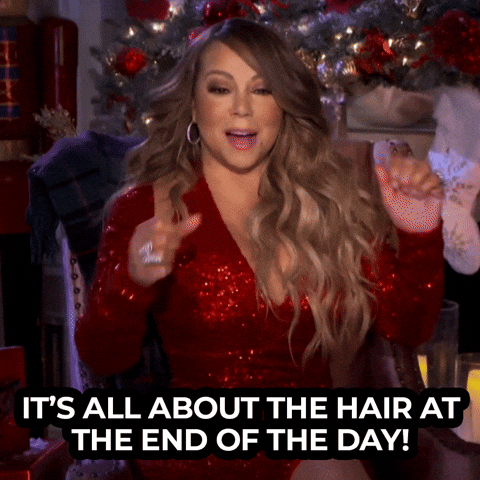 Amika Signature Healthy Hair Set - $29
We're screaming from the top of the roof, healthy hair all of 2022! Amika's Signature Healthy Hair Set will certainly help achieve that goal. The set includes Amika's signature shampoo, signature conditioner, a nourishing mask, dry shampoo, and detangling primer. All the products are color-safe, vegan, cruelty-free, and guaranteed to leave a smile on your face.
Honorable Mentions
Drunk Elephant The Littles Hair + Body Kit 2.0 -

$49

Living Proof Healthy + Strong Mini Transformation Kit -

$18
Beauty Gift Sets
Charlotte Tilbury Mini Iconic Lip Wardrobe - Matte Revolution Quad - $45
Okay, let's talk about an iconic lip line. Charlotte Tilbury has outdone itself again. This Lip Wardrobe set is bold and includes their award-winning Pillow Talk in the original and medium shades, their berry-rose Walk of No Shame, and a ruby-red Red Carpet Red. Charlotte Tilbury's lipsticks are known for being hydrating, long-lasting, and cruelty-free. 
Morphe x Jaclyn Hill Divine Neutrals Eyeshadow - $18
I know, I know this doesn't technically fall under the beauty gift sets (keyword sets) but it felt like a crime to leave this off the list. Morphe x Jaclyn Hill Divine Neutrals Eyeshadow is the perfect balance of matte and shimmery neutrals. Not to mention the colors blend beautifully. The palette is simply divine. You can never have enough neutrals, right?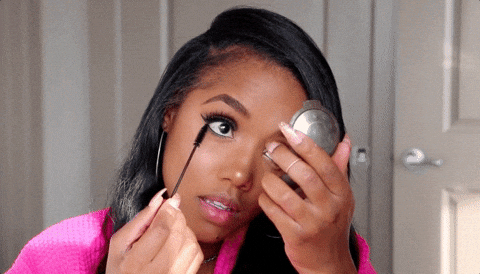 Rare Beauty Mini Soft Pinch Liquid Blush Trio - $25
The rise in popularity of liquid blush may be one of the best things that happened to the beauty community in 2021. Liquid blush is creamy, dewy, and all of the good things. Selena Gomez's Rare Beauty Soft Pinch Liquid Blush's are exceptional. The trio comes with Bliss, a matte nude pink, Dewy, a dewy nude mauve, and Peace, a dewy soft apricot. They're long-lasting and honestly, I am about to add them to my cart. 
Honorable Mentions
Beauty Blender Loaded Sundae Makeup Sponge Set -

$49

Too Faced Melted In Paris Mini Melted Matte Lipstick Set -

$25
Final Thoughts
See, holiday season gift shopping does not have to be so scary! Beauty and skincare gurus are easy to shop for. There are an endless amount of skincare and beauty gift sets at your disposal. Plus, if you ask any worker in any beauty store for help picking out the perfect gift for your loved one, you'll see their face light up. Happy holidays and good luck shopping. You got this! 
Written by Lauren Conklin
UP NEXT:
 Via Unsplash If you are an animal-conscious, environmentally friendly person, that means you might want your consumi ...
Photo by Jocelyn Morales on Unsplash Skincare and self care have grown so much in popularity over the past two year ...
Via Instagram We're spending more time than ever staring at screens, and absorbing whatever content the algorithm ch ...